Find property management in Toronto, ON
Learn what to look for, compare Toronto management companies, and get free quotes.
The response from my new manager was super and I expect a great working relationship with her company. - Rhonda M.
Toronto Property Managers (101)
Showing all property managers in Toronto. Describe your property to show only the managers who offer the services you're looking for.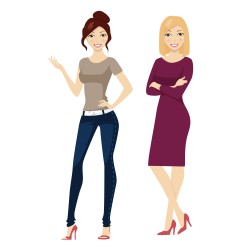 - Almost every real estate investor desires a satisfactory income from their properties without the inconvenience of having to manage it. Town & Country's concept is founded on professionalism, int... View full company profile
Offices in multiple locations
Taurus Canada Investments
111 Peter St 102, Toronto, ON M5V 2H1
Shelter Canadian Prop Ltd
701 King St W 109, Toronto, ON M5V 2W7
Windermere On The Lake
15 Windermere Ave , Toronto, ON M6S 5A2
Stancorp Properties
717 Pape Ave 300, Toronto, ON M4K 3S9
Re/Max Condos Plus Corp
679 King St W , Toronto, ON M5V 1M9
Upper Canada Property Mgmt Inc
25 Imperial St , Toronto, ON M5P 1B9
Wilston Property Management
718 Wilson Ave 403, North York, ON M3K 1E2
Mc Allister Management Svc
4 Park Ave , Toronto, ON M4E 1B6
Remax Central
1272 Dundas St W , Toronto, ON M6J 1X7
Blue Star Property Mgmt Group
805 Wilson Ave 200, North York, ON M3K 1E4
Evictions Inc
Po Box 38022 Rpo Castlewood , Toronto, ON M5N 3A8
Destaron Property Management
12 Lawton Blvd , Toronto, ON M4V 1Z4
Realty Partner Corp
56 The Esplanade , Toronto, ON M5E 1A7
World Euro Corp Ltd
1 Yonge St 1801, Toronto, ON M5E 1W7
First Capital Realty Inc
85 Hanna Ave 400, Toronto, ON M6K 3S3
Croft Group
2200 Yonge St 1002, Toronto, ON M4S 2C6
D Ross & Sons Ltd
30 Edith Dr 100, Toronto, ON M4R 1Y8
Park Property Management Inc
66 Isabella St 101, Toronto, ON M4Y 1N3
Concord Adex Customer Care
10 Navy Wharf Crt , Toronto, ON M5V 3V2
Minto Apartments Ltd
2239 Yonge St , Toronto, ON M4S 2B5
Locations Realty Corp
490 Adelaide St W , Toronto, ON M5V 1T2
Art Tiles Ltd
3625 Dufferin St 120, North York, ON M3K 1Z2
Crown Property Management
3080 Yonge St 2050, Toronto, ON M4N 3N1
Mac Kenzie Properties Inc
14 Maynard Ave , Toronto, ON M6K 2Z9
Romax Management Group
118 Eglinton Ave W 700, Toronto, ON M4R 2G4
Windsor Construction Co Ltd
2333 Dundas St W 210, Toronto, ON M6R 3A6
Guy Stock Holdings
3500 Dufferin St 203, North York, ON M3K 1N2
Martinway Plaza Ltd
90 Eglinton Ave W 103, Toronto, ON M4R 2E4
Metropolitan Toronto Condo
24 Wellesley St W , Toronto, ON M4Y 2X6
New Century Real Estate Corp
403 Dundas St W , Toronto, ON M5T 1G6
Haulover Investments Ltd
20 Teddington Park Ave , Toronto, ON M4N 2C3
Gwl Realty Advisors Inc
25 King St , York, ON M9N 1K8
Landlord Property & Rntl Mgmt
308 Wellesley St E , Toronto, ON M4X 1H1
Brenlor Realty Corp
100 King St 2314, York, ON M9N 1L3
Remax Hallmark
450 Kingston Rd , Toronto, ON M4L 1V3
Torode Realty Management
30 Soudan Ave , Toronto, ON M4S 1V6
Noblestar Properties Inc
360 College St , Toronto, ON M5T 1S6
Pinedale Property Mgmt Inc
1855 Jane St , North York, ON M9N 2T7
James Garden Apartments
3625 Dufferin St 400, North York, ON M3K 1Z2
Char P Management Inc
10 Saint Mary St 405, Toronto, ON M4Y 1P9
Psn Properties
1920 Weston Rd Ph, York, ON M9N 1W4
Arbor Jane Property Ltd
2 Jane St 211, York, ON M6S 4W8
Avro Management Ltd
35 Spencer Ave 103, Toronto, ON M6K 2K1
O'Shanter Development Co Ltd
1755 Jane St , North York, ON M9N 2S6
Bkl Assets
1 Hillsdale Ave E , Toronto, ON M4S 1T4
Cantak Corp
411 Dundas St W 201, Toronto, ON M5T 1G6
Jameson Ave Rental Inc
550 Eglinton Ave W , Toronto, ON M5N 1B6
Cadillac Fairview Corp Ltd
200 Front St W 2207, Toronto, ON M5V 3K2
Res Reit Property Mgmt Svc Inc
11 Church St , Toronto, ON M5E 1W1
Village Holdings Corp
2323 Bloor St W 202, Toronto, ON M6S 4W1
Gossner Limited
1 Yonge St 2207, Toronto, ON M5E 1E5
Del Management Solutions
80 Blake St , Toronto, ON M4J 3E1
Carlton Group
801 Eglinton Ave W 100, Toronto, ON M5N 1E3
Res Reit Property Management
77 Huntley St 7700, Toronto, ON M4Y 2P3
H&R Property Management Ltd
69 Yonge St , Toronto, ON M5E 1K3
Wakefield Realty Corp
26 Imperial St , Toronto, ON M5P 1C2
M & R Property
10 Hogarth Ave 110, Toronto, ON M4K 1J9
Radio City Tscc
285 Mutual St 500, Toronto, ON M4Y 3C5
Samuel Property Mgmt Ltd
3625 Dufferin St 310, North York, ON M3K 1Z2
David Socken
432 Jarvis St , Toronto, ON M4Y 2H3
Jodno Limited
1437 Queen St W , Toronto, ON M6R 1A1
Samuel Property Management
108 Redpath Ave , Toronto, ON M4S 2J7
Michael Weinberg Properties
90 Eglinton Ave W 121, Toronto, ON M4R 2E4
King James Place
146 King St , York, ON M9N 1L5
O'Shanter Development Co Ltd
245 Carlaw Ave 107, Toronto, ON M4M 2S1
Fidelity Property Mgmt Ltd
214 Merton St 300, Toronto, ON M4S 1A6
Realty Partner Corp
1 Scott St 3007, Toronto, ON M5E 1A1
Par-Med Property Svc Inc
2238 Dundas St W B100, Toronto, ON M6R 3A9
Yad Investments Ltd
329 Spadina Ave 200, Toronto, ON M5T 2E9
Management
Po Box 6009 Stn A , Toronto, ON M5W 1P4
Davis Property Management
699 Eglinton Ave W 100, Toronto, ON M5N 1C6
Opetya Holdings Inc
2118 Bloor St W A, Toronto, ON M6S 1M8
Thombar Property Management
626 King St W 302, Toronto, ON M5V 1M7
H&R Property Management Ltd
55 Yonge St , Toronto, ON M5E 1J4
Amercan Hotel Realty Corp
150 Balmoral Ave , Toronto, ON M4V 1J4
Metcap Living
1360 Danforth Ave , Toronto, ON M4J 1M9
Hansa Financial & Corp Mgmt
67 Yonge St 1201, Toronto, ON M5E 1J8
Canar Management
417 Spadina Rd , Toronto, ON M5P 2W3
Park Property Management Inc
221 Balliol St , Toronto, ON M4S 1C8
Davna Investments Ltd
5 Agate Rd 108, North York, ON M3M 2B2
Oxford Shopping Ctr Guide
900 Dufferin St 200, Toronto, ON M6H 4B1
Knights Of Malta Toronto
2333 Dundas St W 303, Toronto, ON M6R 3A6
High Park Property Management
60 Mountview Ave , Toronto, ON M6P 2L4
Albern Group Ltd
652 Kingston Rd , Toronto, ON M4E 1P9
H&R Property Management Ltd
310 Front St W , Toronto, ON M5V 3B5
Megaron Realty Corp
38 Denison Rd W , York, ON M9N 1C2
Country Club Towers
2460 Weston Rd 100, North York, ON M9N 2A4
Minto Property Management
66 Pacific Ave , Toronto, ON M6P 2P4
Navhar Properties Inc
320 Carlaw Ave , Toronto, ON M4M 3L1
Jdc Property Management
722 College St , Toronto, ON M6G 1C4
Carlaw Industrial Ctr Ltd
388 Carlaw Ave , Toronto, ON M4M 2T4
S G Management
1435 Bloor St W , Toronto, ON M6P 3L6
Mtcc 952
222 Spadina Ave , Toronto, ON M5T 2C2
Liberty Market Building Inc
171 E Liberty St 218, Toronto, ON M6K 3P6
Sutton Group Realty Systems
2186 Bloor St W , Toronto, ON M6S 1N3
Project Services Inc
36 Eglinton Ave W 400, Toronto, ON M4R 1A1
Greenwin Property Mgmt Inc
77 Davisville Ave , Toronto, ON M4S 1G4
Aaron Mendelson Enterprises
2610 Weston Rd 205, North York, ON M9N 2B1
Stockton & Bush
2 St Clair Ave W 400, Toronto, ON M4V 1L5
York London Properties
224 Queen St W , Toronto, ON M5V 1Z6
Market Info