Find property management in Scarborough, ON
Learn what to look for, compare Scarborough management companies, and get free quotes.
The response from my new manager was super and I expect a great working relationship with her company. - Rhonda M.
Scarborough Property Managers (61)
Showing all property managers in Scarborough. Describe your property to show only the managers who offer the services you're looking for.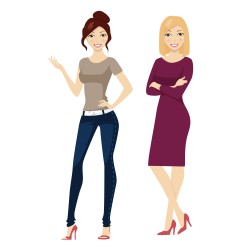 - Almost every real estate investor desires a satisfactory income from their properties without the inconvenience of having to manage it. Town & Country's concept is founded on professionalism, int... View full company profile
Offices in multiple locations
Kins Property Management
2671 Markham Rd B201, Scarborough, ON M1X 1M4
Ever Young Realty
4168 Finch Ave E , Scarborough, ON M1S 5H6
Gold List Property
3090 Kingston Rd , Scarborough, ON M1M 1P2
Menkes Management
200 Consilium Pl 104, Scarborough, ON M1H 3E4
Cap Reit
215 Markham Rd , Scarborough, ON M1J 3C4
Caltron Properties Ltd
2677 Kennedy Rd 26-1B, Scarborough, ON M1T 3H8
Kehar Management Svc
4433 Sheppard Ave E 207, Scarborough, ON M1S 1V3
Malvern Town Ctr
31 Tapscott Rd , Scarborough, ON M1B 4Y7
Park Property Management Inc
131 Minerva Ave 104, Scarborough, ON M1M 1W1
Wall Property Management Inc
2303 Eglinton Ave E 100, Scarborough, ON M1K 2N6
Cliffcrest Plaza Ltd
3111 Sheppard Ave E 200, Scarborough, ON M1T 3J7
Davpart Inc
601 Milner Ave , Scarborough, ON M1B 2K4
Sinck Holdings
3969 Kingston Rd 211, Scarborough, ON M1J 3H8
Nar Corp
2201 Warden Ave , Scarborough, ON M1T 1V5
Carriage House Ii
99 Blackwell Ave , Scarborough, ON M1B 3R5
Mtcc 1013
3233 Eglinton Ave E , Scarborough, ON M1J 3N6
Ridgeford Place
25 Thunder Grove 112, Scarborough, ON M1V 3M2
Del Management Solutions Inc
4110 Lawrence Ave E , Scarborough, ON M1E 2S1
Oxford Properties Group Inc
2075 Kennedy Rd 1306, Scarborough, ON M1T 3V3
Mttc 1023
88 Corporate Dr 108, Scarborough, ON M1H 3G6
Metcap Living
1200 Kingston Rd 210, Scarborough, ON M1N 1P1
Oskar Management Ltd
3660 Midland Ave 501, Scarborough, ON M1V 0B8
Silentre.Com
1919 Lawrence Ave E 306, Scarborough, ON M1R 2Y6
Glenwood Property Management
3875 Sheppard Ave E 111, Scarborough, ON M1T 3L6
Palmax Property Management Inc
4675 Steeles Ave E , Scarborough, ON M1V 0B7
Habitat Management Systems Inc
3161 Eglinton Ave E 100, Scarborough, ON M1J 2G7
Aldgate Construction Ltd
2100 Ellesmere Rd 200, Scarborough, ON M1H 3B7
M & R Property Management
3520 Pharmacy Ave 1, Scarborough, ON M1W 2T8
Fcb Property Management Svc
3495 Lawrence Ave E 214, Scarborough, ON M1H 1B3
Seven Oaks Manor Townhouses
155 Purpledusk Trail , Scarborough, ON M1E 4C9
Cap Reit
567 Scarborough Golf Club Rd , Scarborough, ON M1G 1H5
Mega City Management Inc
589 Middlefield Rd 23, Scarborough, ON M1V 4Y6
Residential Property Mgmt
33 Springbank Ave , Scarborough, ON M1N 1G2
Forestwood Industrial Park
2020 Ellesmere Rd 11, Scarborough, ON M1H 2Z8
Redcliff Realty Management
1571 Sandhurst Cir 208, Scarborough, ON M1V 1V2
Ghj Property Management
1911 Victoria Park Ave 102, Scarborough, ON M1R 1T7
Affordable Property Mgmt Inc
3090 Kingston Rd , Scarborough, ON M1M 1P2
Camarque Ii Property Mgmt Ofc
10 Dean Park Rd , Scarborough, ON M1B 3G8
Global Property Management416
20 Tuxedo Crt , Scarborough, ON M1G 3S5
Suraby
1052 Birchmount Rd , Scarborough, ON M1K 1S4
Tscc No 1423
2627 Mccowan Rd , Scarborough, ON M1S 5T1
Quarry Village
2560 Gerrard St E , Scarborough, ON M1N 1W8
Falconwin Holdings Ltd
1850 Victoria Park Ave 401, North York, ON M1R 1T1
Ansar Financial
1825 Markham Rd 105, Scarborough, ON M1B 4Z9
Anbsolute Property Mg Svc
25 Silver Springs Blvd , Scarborough, ON M1V 1M9
Second Stream Mgmt Ontario Inc
5 Stavely Ave , Scarborough, ON M1K 4P2
Elginton Square Shopping Ctr
70 Eglinton Sq 203, Scarborough, ON M1L 2K1
H&R Property Management Ltd
2239 Eglinton Ave E , Scarborough, ON M1K 2N1
K R Property Management Agency
100 Mclevin Ave 207, Scarborough, ON M1B 5K1
Mtcc 1143
68 Corporate Dr , Scarborough, ON M1H 3H3
Wedgewood Grove
30 Thunder Grove , Scarborough, ON M1V 4A3
Youthdale Limited
160 Shorting Rd , Scarborough, ON M1S 3S6
Century 21
1825 Markham Rd 209, Scarborough, ON M1B 4Z9
Transglobe Mgmt
4 Rannock St , Scarborough, ON M1L 2N8
Mtcc 831
3050 Ellesmere Rd , Scarborough, ON M1E 5E6
Milliken Wells Shopping Ctr
240 Alton Towers Cir , Scarborough, ON M1V 3Z3
Residences At The Bamburgh
1883 Mcnicoll Ave , Scarborough, ON M1V 5M3
Ideal Properties
10 Milner Business Crt 400, Scarborough, ON M1B 3C6
Midland Court Management
3380 Midland Ave 33, Scarborough, ON M1V 5B5
Mtcc 1151
8 Lee Centre Dr , Scarborough, ON M1H 3H8
Market Info