Find property management in Oakville, ON
Learn what to look for, compare Oakville management companies, and get free quotes.
The response from my new manager was super and I expect a great working relationship with her company. - Rhonda M.
Oakville Property Managers (16)
Showing all property managers in Oakville. Describe your property to show only the managers who offer the services you're looking for.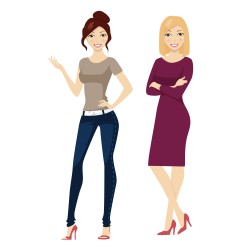 - Almost every real estate investor desires a satisfactory income from their properties without the inconvenience of having to manage it. Town & Country's concept is founded on professionalism, int... View full company profile
Offices in multiple locations
Hill Property Mgmt Group Inc
220 Wyecroft Rd 200, Oakville, ON L6K 3V1
Tab Investco Inc
250 Wyecroft Rd , Oakville, ON L6K 2G7
Lisgar Development Ltd
277 Lakeshore Rd E 300, Oakville, ON L6J 6J3
Signature Property Mgmt Corp
1200 Speers Rd 27, Oakville, ON L6L 2X4
Halton Condo Corp
100 Bronte Rd , Oakville, ON L6L 6L5
Trans-Globe Property Mgmt
75 Stewart St 807, Oakville, ON L6K 1X7
Westbrook Real Estate
1109 Linbrook Rd , Oakville, ON L6J 2L3
Krtt Group Ltd
2828 Kingsway Dr 203, Oakville, ON L6J 7M2
Bentall Real Estate Svc
1075 North Service Rd W 207, Oakville, ON L6M 2G2
Mc Craney Ridge
415 River Oaks Blvd W , Oakville, ON L6H 5P7
Strategic Property Management
1097 North Service Rd E , Oakville, ON L6H 1A6
Central Erin Properties Ltd
151 Randall St , Oakville, ON L6J 1P5
Klm Property Mgmt Inc
105 Cross Ave , Oakville, ON L6J 2W7
Tazbros Investments Ltd
235 Lakeshore Rd E , Oakville, ON L6J 1H7
Nuera Property Management
149 Elton Park Rd , Oakville, ON L6J 4C2
Market Info