Find property management in Mississauga, ON
Learn what to look for, compare Mississauga management companies, and get free quotes.
The response from my new manager was super and I expect a great working relationship with her company. - Rhonda M.
Mississauga Property Managers (79)
Showing all property managers in Mississauga. Describe your property to show only the managers who offer the services you're looking for.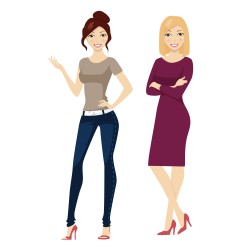 - Almost every real estate investor desires a satisfactory income from their properties without the inconvenience of having to manage it. Town & Country's concept is founded on professionalism, int... View full company profile
Offices in multiple locations
D'Amato Investments
2133 Royal Windsor Dr , Mississauga, ON L5J 1K5
Hallmark Place
6720 Glen Erin Dr 104, Mississauga, ON L5N 3K8
Suburb Investment Ltd
2247 Hurontario St , Mississauga, ON L5A 2G2
Daniels Gateway
2885 Argentia Rd , Mississauga, ON L5N 8G6
Inderjit Holdings Inc
1009 Bancroft Dr , Mississauga, ON L5V 1A4
Mulligan Inc
4181 Sladeview Cres 46, Mississauga, ON L5L 5R2
Thirty Eglinton West Inc
30 Eglinton Ave W , Mississauga, ON L5R 3E7
Gce Properties Ltd
5275 Thornwood Dr , Mississauga, ON L4Z 3J3
Tomken Business Park Ltd
6350 Tomken Rd 9, Mississauga, ON L5T 1Y3
New Ventures Property Mgmt Inc
20 Kingsbridge Garden Cir , Mississauga, ON L5R 3K7
Arcturus Realty Corp
6465 Millcreek Dr , Mississauga, ON L5N 5R3
Arjay Interiors
125 Traders Blvd E 100, Mississauga, ON L4Z 2H3
Cap Reit
2076 Sherobee Rd , Mississauga, ON L5A 4C4
Gaymar Administration Svc
1 Shady Lawn Crt , Mississauga, ON L5N 1H2
Central Parkway Mall
377 Burnhamthorpe Rd E 117, Mississauga, ON L5A 3Y1
Sun Stone Sherwood Forrest
1900 Dundas St W B200, Mississauga, ON L5K 1P9
Vero Property Management Svc
1804 Alstep Dr , Mississauga, ON L5S 1W1
Pcc 151 Management
1395 Williamsport Dr , Mississauga, ON L4X 2T4
Oxford Properties
2699 Battleford Rd , Mississauga, ON L5N 3R9
Cedarglen Gate Inc
1000 Cedarglen Gate , Mississauga, ON L5C 3Z5
Venta Investments
2458 Dundas St W 9, Mississauga, ON L5K 1R8
P M Seunik
1593 Glenburnie Rd , Mississauga, ON L5G 3C9
Obsidian Group
2556 Meadowpine Blvd , Mississauga, ON L5N 6P9
Bentall Real Estate Svc
2000 Argentia Rd Plaza 4 320, Mississauga, ON L5N 1W1
Caber Management Svc
7370 Bramalea Rd 20, Mississauga, ON L5S 1N6
Coming Generation
2455 Cawthra Rd 50, Mississauga, ON L5A 3P1
Ing Real Estate Canada
6295 Northam Dr 1, Mississauga, ON L4V 1W8
Dundas Tower Properties Inc
165 Dundas St W 905, Mississauga, ON L5B 2N6
Ascona Management & Conslnts
2680 Royal Windsor Dr , Mississauga, ON L5J 1K7
Deaconwood Property Management
1445 Bonhill Rd 23, Mississauga, ON L5T 1V3
Morguard Residential Inc
1477 Mississauga Valley Blvd 1, Mississauga, ON L5A 3Y4
Morguard Investments Ltd
55 City Centre Dr 800, Mississauga, ON L5B 1M3
Home Alone Properties
10 Ann St , Mississauga, ON L5G 3E6
Homes & Spaces
3039 Pendleton Rd , Mississauga, ON L5N 7C5
Bentall Real Estate Svc
2225 Erin Mills Pky 201, Mississauga, ON L5K 1T9
Emerald Business Ctr
10 Kingsbridge Garden Cir 104, Mississauga, ON L5R 3K6
Elia Corp
1100 Central Pky W 1, Mississauga, ON L5C 4E5
Daros Management Ltd
6135 Kennedy Rd , Mississauga, ON L5T 2H7
Davpart Inc
1450 Meyerside Dr 103, Mississauga, ON L5T 2N5
Crown Property Management
115 Matheson Blvd W , Mississauga, ON L5R 3L1
Shipp Corp
4 Robert Speck Pky 380, Mississauga, ON L4Z 1S1
Peel Condo Corp 386
55 Elm Dr W 109, Mississauga, ON L5B 3Z3
Konini Management Ltd
2155 Leanne Blvd 258, Mississauga, ON L5K 2K8
Morguard Investments Ltd
2233 Argentia Rd , Mississauga, ON L5N 2X7
Burnhamdale Investments Ltd
1350 Winding Trail 4, Mississauga, ON L4Y 2T8
Maxtel Investment Ltd
7071 Airport Rd 202A, Mississauga, ON L4T 4J3
Prudential Property Mgmt Inc
3050 Confederation Pky 502, Mississauga, ON L5B 3Z6
Ochiltree Management Inc
50 Burnhamthorpe Rd W 401, Mississauga, ON L5B 3C2
Banting Property Management
60 Bristol Rd E 631, Mississauga, ON L4Z 3K8
Emimax Holdings Inc
1593 Glenburnie Rd , Mississauga, ON L5G 3C9
Unit E Properties Ltd
1551 Caterpillar Rd , Mississauga, ON L4X 2Z6
Di Battista Gambin Devmnt Ltd
1090 Dundas St E 201, Mississauga, ON L4Y 2B8
Conundrum Capital Corp
755 Queensway E 14, Mississauga, ON L4Y 4C5
Zappa Investment Ltd
2398 Haines Rd , Mississauga, ON L4Y 1Y6
Hartland Gray Ltd
505 Queensway E 12E, Mississauga, ON L5A 4B4
405 Holdings Ltd
120 Lakeshore Rd W , Mississauga, ON L5H 1E8
Pcc 417
330 Rathburn Rd W , Mississauga, ON L5B 3Y1
Greenwin Property Mgmt Inc
6260 Montevideo Rd , Mississauga, ON L5N 4E9
Berkley Property Management
1440 Bloor St 101, Mississauga, ON L4X 1R5
J T Bowes Appraisal Corp
3415 Dixie Rd 275, Mississauga, ON L4Y 2B1
Lamenza Investments Corp Inc
3221 Wolfedale Rd , Mississauga, ON L5C 1V8
Promontory
2655 Sheridan Way N , Mississauga, ON L5K 2N6
Vgr Investments Property
1420 Burnhamthorpe Rd E , Mississauga, ON L4X 2Z9
Rupa Management
101 Queen St S , Mississauga, ON L5M 1K7
Loyalist Creek
2355 Fifth Line W , Mississauga, ON L5K 2M8
Credit Valley Pro Building Inc
2300 Eglinton Ave W , Mississauga, ON L5M 2V8
Magil Laurentian
1290 Central Pky W 102, Mississauga, ON L5C 4R3
Svo Phase Two Mgmt Inc
2115 Autumn Breeze Dr S , Mississauga, ON L5B 1R3
Jazko Group Ltd
2666 Royal Windsor Dr , Mississauga, ON L5J 4N1
John Cassan Realty Ltd
34 Lakeshore Rd E , Mississauga, ON L5G 1C8
Giglio Properties Inc
3464 Semenyk Crt , Mississauga, ON L5C 4P8
Simone Properties Ltd
1522 Carrington Rd , Mississauga, ON L5M 2K1
Ro-Ro Property Management Corp
2285 Dunwin Dr 7, Mississauga, ON L5L 3S3
Mississauga Chinese Ctr Ltd
888 Dundas St E B3, Mississauga, ON L4Y 4G6
Mississauga Executive Ctr
4 Robert Speck Pky 260, Mississauga, ON L4Z 1S1
Orion Management
1575 Trinity Dr 7, Mississauga, ON L5T 1K4
Peel Condominium Corp
3100 Kirwin Ave , Mississauga, ON L5A 3S6
Gwl Realty Advisors Inc
90 Burnhamthorpe Rd W , Mississauga, ON L5B 3C3
Market Info