Find property management in Barrie, ON
Learn what to look for, compare Barrie management companies, and get free quotes.
The response from my new manager was super and I expect a great working relationship with her company. - Rhonda M.
Barrie Property Managers (8)
Showing all property managers in Barrie. Describe your property to show only the managers who offer the services you're looking for.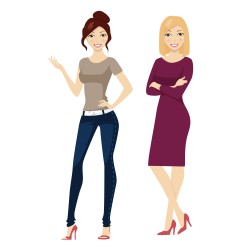 - Almost every real estate investor desires a satisfactory income from their properties without the inconvenience of having to manage it. Town & Country's concept is founded on professionalism, int... View full company profile
Offices in multiple locations
Intercon Realty Inc
140 Bell Farm Rd , Barrie, ON L4M 5K5
Bayshore Landing Management
150 Dunlop St E , Barrie, ON L4M 6H1
Anmar Property Management
97 Arthur Ave , Barrie, ON L4M 6H6
Progressive Management
128 Penetang St , Barrie, ON L4M 1V6
Cbre
114 Worsley St 101, Barrie, ON L4M 1M1
Hassey Realty Corp
17 Poyntz St , Barrie, ON L4M 3N6
Brookfield Le Page Johnson
48 Owen St , Barrie, ON L4M 3H1
Market Info