Find property management in Norman, OK
Learn what to look for, compare Norman management companies, and get free quotes.
The response from my new manager was super and I expect a great working relationship with her company. - Rhonda M.
Norman Property Managers (23)
Showing all property managers in Norman. Describe your property to show only the managers who offer the services you're looking for.
- Our mission at Propurti is to provide comprehensive, reliable, trustworthy and cost-effective services to residential property owners and real estate investors in the Oklahoma City area. View full company profile
Offices in multiple locations
- Integrity Oklahoma a full service property management company. We are experts in Single family and small multi family long term rentals. We manage over 1000 doors in the OKC metro and beyond an... View full company profile
1800 Canyon Park Circle, Suite 202
Edmond, OK 73013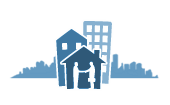 - An Inc. 5000 Business! Single Family Homes & Condos & Apartments professional PROPERTY MANAGEMENT company with office locations throughout the United States; providing quality services for over a... View full company profile
170 South Main Street, Suite 875
Salt Lake City, UT 84101
7623 NW 23rd St
Bethany, OK 73008
Cervi Properties
770 W Rock Creek Rd # 103, Norman, OK 73069
Kathi White & Assoc
2429 Westport Dr , Norman, OK 73069
Meadow Association Inc
1620 Glenn Bo Dr , Norman, OK 73071
Reliance Property Management
429 E Robinson St , Norman, OK 73071
DMG Real Estate Svc
2429 Westport Dr , Norman, OK 73069
Carlsbad Management Group
100 48th Ave NW , Norman, OK 73072
Principle Group LLC
136 Thompson Dr , Norman, OK 73069
SPM Realty Inc
PO Box 1671 , Norman, OK 73070
C & W Management
132 N Santa Fe Ave , Norman, OK 73069
Action Property Management Co
523 Highland Pkwy , Norman, OK 73069
Sterling Property Management
3560 Macdonnell Dr , Norman, OK 73069
Coltrane Properties
700 Asp Ave # 1, Norman, OK 73069
J R Properties Inc
123 E Tonhawa St # 105, Norman, OK 73069
Buchanan Properties
203 Hal Muldrow Dr # A4, Norman, OK 73069
Janet Biddick Designs
1618 Greenbriar Dr , Norman, OK 73072
RJH Realty Investments
1205 E Robinson St , Norman, OK 73071
A-One Property Management
800 W Rock Creek Rd , Norman, OK 73069
Jan Cunningham Realty Inc
840 24th Ave SW # A, Norman, OK 73069
Real Estate Masters
305 S Peters Ave , Norman, OK 73069