Find property management in Vero Beach, FL
Learn what to look for, compare Vero Beach management companies, and get free quotes.
The response from my new manager was super and I expect a great working relationship with her company. - Rhonda M.
Vero Beach Property Managers (37)
Showing all property managers in Vero Beach. Describe your property to show only the managers who offer the services you're looking for.
- Our mission is to provide our clients with the expertise and personalized techniques for managing your property. Our management concept is founded on professionalism, integrity, accountability, a... View full company profile
Offices in multiple locations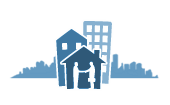 Offices in multiple locations
Breffni' Estate Management
2925 Cardinal Dr Ste C, Vero Beach, FL 32963
Regency Windsor Management, Inc.
2935 20th St. , Vero Beach, FL 32960
Brattain & Assoc
1131 7th Ave , Vero Beach, FL 32960
Liz Sherman Real Estate
2207 10th Ave , Vero Beach, FL 32960
John's Island Property Owners
1 Turtle Beach Rd , Vero Beach, FL 32963
A R Choice Management Inc
333 17th St # 2l, Vero Beach, FL 32960
Bryan Chesser Property Mgmt
4096 58th Ave , Vero Beach, FL 32966
Premiere Management
2061 Indian River Blvd , Vero Beach, FL 32960
Soundview Property Management
2061 Indian River Blvd , Vero Beach, FL 32960
Breffnireal Estate Management
2925 Cardinal Dr , Vero Beach, FL 32963
Hays Management & Commercial
1016 24th Ave , Vero Beach, FL 32960
Isles At Waterway Village
5350 Waterway Village Blvd , Vero Beach, FL 32967
Vista Royal
400 Woodland Dr , Vero Beach, FL 32962
Real Estate & Management Group
800 8th St , Vero Beach, FL 32962
Vista Properties Coml Real Est
100 Vista Royale Blvd , Vero Beach, FL 32962
Indian River Property Mgmt
1133 Capitanilla Dr , Vero Beach, FL 32963
Brian J Burklew Real Estate
PO Box 1872 , Vero Beach, FL 32961
All Florida Gmac Real Estate
3675 20th St # A, Vero Beach, FL 32960
Lawrence Smith Hm & Prpty Mgmt
9285 100th Ct , Vero Beach, FL 32967
Scott Bingham's Property Mgmt
436 27th Dr , Vero Beach, FL 32968
Cliff Norris Real Estate
4853 Highway A1a , Vero Beach, FL 32963
Professional Community Svc Inc
4380 US Highway 1 , Vero Beach, FL 32967
Shamrock Real Estate Corp
2925 Cardinal Dr # F, Vero Beach, FL 32963
Regency Windsor Co
2935 20th St , Vero Beach, FL 32960
Charles Majorossy Property
1435 5th Pl , Vero Beach, FL 32962
River Asset Management Co
7355 9th St SW , Vero Beach, FL 32968
On Site Management
1999 Pointe West Dr , Vero Beach, FL 32966
Beach & Beyond Rentals
2945 Cardinal Dr , Vero Beach, FL 32963
Elliott Merrill Community Mgmt
835 20th Pl , Vero Beach, FL 32960
Puttick Enterprises Inc
917 Beachland Blvd , Vero Beach, FL 32963
Tropical Property Management
PO Box 650395 , Vero Beach, FL 32965
Caretakers Inc
3405 Ocean Dr , Vero Beach, FL 32963
Island House Management
3885 20th St , Vero Beach, FL 32960
Total Home & Property Sltns
2501 27th Ave # F11, Vero Beach, FL 32960
North Beach Realty Inc
9300 Highway A1a # 101, Vero Beach, FL 32963