Real Property Management Sapphire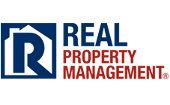 Real Property Management Sapphire
Hassle-Free Property Management! We are the largest property management company in the nation, with proven processes and systems to effectively and efficiently manage your property. Trusted nationally, we have local expertise in the Missoula and Bitterroot markets.
Real Property Management Sapphire is a full service Missoula and Bitterroot property management company. We handle all aspects of property management in Missoula and the Bitterroot valley for our clients. We specialize in finding the right tenants for our clients through a vigorous pre-screening process that includes employment, credit, and criminal background checks as well as previous rental history. We handle rent collections, all property maintenance, property inspection services, and eviction duties. Through our Owner Portal, property owners have 24/7 access to information about their property. Our ability to handle the complexities of property management at the highest possible level at an affordable, flat rate fee with no hidden charges is what allows us to be the best at what we do.
Why property owners choose Real Property Management Sapphire:
Affordable Fees with No Hidden Costs
Comprehensive Leasing and Marketing Strategies to Fill Vacancies Fast
Background Checks That Include Credit, Employment, Income, and Criminal
Security Deposit Collection and Retention
ACH Direct Deposits for Property Owners and Online Payment Capabilities for Tenants
Online Portal Access to Financial and Other Property Related Reports
24/7 Emergency and Maintenance Services
Monthly and Year-End Audits
Regular Interior and Exterior Property Inspections
Professional Remodeling Services
Writ of Possession and Eviction Services
Risk Mitigation
Good Integrity and Business Ethics
We manage properties in Missoula and Ravalli Counties, including Hamilton, Missoula, Bonner, Victor, Clinton, Connor, Sula, Corvallis,, Lolo, Florence, Darby, Stevensville, Frenchtown, and Wye.
Quick Facts
In business under this name: 10 years
Company size: 1 to 5 employees (full time)
We manage the following property types:

Single Home or Condo (valued under $250k)
Single Home or Condo ($250 to $500k)
Single Home or Condo ($500k to $1 Mil.)
Homeowners Association (2-49 units)
Condominium Association (2-49 units)
Multi-Family (2-4 units)
Vacation (2-4 units)
Vacation (5-19 units)

We manage properties in: