Colorado Casa PMI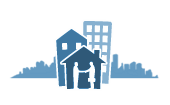 Colorado Casa PMI
Colorado Casa PMI is a residential property management company located in Colorado Springs and Fountain CO. We service El Paso and Pueblo Country.
Company Description
Colorado Casa PMI is a full service property management/real estate company. Property management is more than finding the right tenant. We do that as well; however we also provide
1. Monthly accounting
2. Rent Collection
3. Tenant Screening
4. Leasing
5. Project Management
6. Piece of mind that you are getting the most out of your investment
Colorado Casa PMI let us go to work for you!
Quick Facts
In business under this name: 15 years
Company size: 6 to 10 employees (full time)
We manage the following property types:

Single Home or Condo (valued under $250k)
Single Home or Condo ($250 to $500k)
Homeowners Association (2-49 units)
Homeowners Association (50-99 units)
Homeowners Association (over 100 units)
Condominium Association (2-49 units)
Condominium Association (50-99 units)
Condominium Association (over 100 units)
Multi-Family (2-4 units)
Multi-Family (5-19 units)
Office (under 9,999 sqft)
Office (10,000 - 125,000 sqft)
Office (over 125,000 sqft)
Retail (under 9,999 sqft)
Retail (10,000 - 125,000 sqft)
Mobile Home Community ()

We manage properties in: