Cayce & Gain, Inc.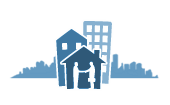 Cayce & Gain, Inc.
We are a 30+ year old, Seattle based, property management company specializing in single family homes, condos, townhouses, and multi-unit buildings. Our focus and commitment to using technology enables us to operate very efficiently thereby reducing vacant days and maximizing rent dollars!
Company Description
Cayce & Gain Property Management has been the local rental market place leader since 1981. By specializing in real estate management we continue to be recognized as, and live up to the lofty reputation, of being The Local Professionals.

We take great responsibility in anticipating and reacting to changes in all of these areas and to make recommendations to you, our property owner, to ensure and enhance the rental value and the future market value of your property. Our purpose is to manage your property in the most effective and efficient manner while at the same time focusing on maximizing profit potential.

Never has the need for a professional real estate manager been as critical as it is today. The continual changes in our tax laws and ordinances, coupled with the non-stop increases in rules and regulations that govern the landlord/tenant relationship, require dedicated and constant monitoring. It is equally important to understand current vacancy rates and tenant turnover in an effort to keep costly vacancies to a minimum.

This is why we feel that the successful management of any investment property can be broken down into three main areas of concentration. These include tenant screening and placement, maintenance management, and financial management of your property. We concentrate on these details to provide you with the most complete, reliable, and professional property management services available.

In addition to successfully managing your property, a relationship with Cayce & Gain delivers you the freedom to spend your valuable time doing more of what you love doing. You'll be free from the duties of locating and qualifying tenants, handling maintenance emergencies, tedious accounting requirements, and many other day-to-day management tasks. Your precious time can be spent pursuing other business and/or leisure activities instead of servicing your past accomplishments. Plus, since the services of professional property management are tax deductible, the after-tax cost makes our services not only one less headache for you, but truly economical. Often times the cost of our service is absorbed by the additional income derived from less vacancies and wholesale discounted maintenance costs.

Thank you for your interest in Cayce & Gain Property Management. If you have any further questions, please feel free to call or email us anytime.
Quick Facts
In business under this name: 41 years
Company size: 6 to 10 employees (full time)
We manage the following property types:

Single Home or Condo (valued under $250k)
Single Home or Condo ($250 to $500k)
Single Home or Condo ($500k to $1 Mil.)
Single Home or Condo (Over $1 Mil.)
Multi-Family (2-4 units)
Multi-Family (5-19 units)

We manage properties in: