The Property Mgrs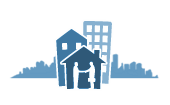 The Property Mgrs
We are Long Island Realtor Sales People that Manage Single and Multi Family homes on Long Island. Our service are 24/7 with an in house maintenance company. Yearly and quarterly reports are giving at your request.
Company Description
Services
1. Establish rental valuation for your property by surveying local rental rates; taxes, and profit goals to put More from your rental in your pocket.
2. Find qualified tenants for your property with professional background screening and collect the best references.
3. Advertise your property in our website, professional property search websites, and social media platforms.
4. Create Lease agreements and negotiate any terms between you and the tenant; collect security deposit and our Broker's fee from the tenant.
HIRE US as your Professional Property Manager and WE WILL.
5. Manage financial objectives by collecting rents; paying bills; preparing an annual budget; scheduling expenditures; annual accounting; provide end-of-year report.
6. Resolve tenant complaints; Enforcing rules of occupancy.
7. Respond to service calls, contract maintenance / renovation services, and supervise repairs. We can also provide snow removal services.
8. Conduct inspections for your property.
9. Lease Renewals and Maintain tenant relations; Strictly Enforce the lease; Issue payment reminders, charge late payment fees, and mediate during an eviction process.
10, Let us customize a package just for you.
Quick Facts
In business under this name: 1 years
Company size: 1 to 5 employees (full time)
We manage the following property types:

Single Home or Condo (valued under $250k)
Single Home or Condo ($250 to $500k)
Single Home or Condo ($500k to $1 Mil.)
Single Home or Condo (Over $1 Mil.)
Multi-Family (2-4 units)

We manage properties in: