Sun & Sand Rental Management, L.L.C.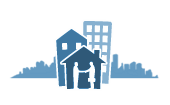 Sun & Sand Rental Management, L.L.C.
Locally owned and operated property management firm in Panama City Beach, FL. We understand the importance of trying to get the most out of your rental property. We take pride in the job we perform for our current owners and hope to be able to do that for you too!
Company Description
We offer a full service rental management solution for vacation rental home owners seeking to generate rental income without the hassle of handling it yourself!
At Sun & Sand Rentals we provide the following:
????Produce an effective listing.
????Answering prospective guest inquires and tenant questions.
????Providing Rental Agreements.
????Keeping track of rental & housekeeping fees, as well as security deposits.
????Scheduling housekeeping after each guest stay.
????Handle all guest arrivals.
????Filing for any applicable rental permits.
????Collecting & Remittance of taxes.
????Property Maintenance
????Checking for property damage after each departure as well as an inspection after the housekeeper.
????Attending to any issues that may arise during a guest stay.
????Special discounts from our sister company, Lindsey' Suite Deals Furniture, for all mattresses, furniture and decor needs.
????We complete an inventory of your unit's belongings.
Quick Facts
In business under this name: 2 years
Company size: 1 to 5 employees (full time)
We manage the following property types:

Single Home or Condo (valued under $250k)
Single Home or Condo ($250 to $500k)
Single Home or Condo ($500k to $1 Mil.)
Vacation (1 unit)
Vacation (2-4 units)

We manage properties in: