Spin Realty LLC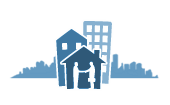 Spin Realty LLC
Offering full service property management services throughout most of Connecticut. Let your investment earn you money while I lease your property, take care of maintenance issues, pay the bills and maximize your ROI, cash-flow and NOI.
Company Description
As an experienced Property Manager (I come with 11+ years of industry experience)I handle every aspect of protecting your asset while maximizing ROI without sacrificing quality.
My diverse skills include:
Showing the apartment
Lease signings &renewals
All resident communication
Evictions
Annual inspections, move-out inspections and security deposit refunds per state law
Hiring contractors and obtaining 3 bids on large projects; I have an extensive rolodex of trusted contractors
Accounts receivable
Accounts payable
Distributions
Monthly reports
Cost control recomendations as well as improvement recomendations to increase rents
And any other needs that you may have! My innovative services are endless and can handle any need that you may have; I'm ready to take your investment stress off of you so you can sit back, relax and know your investment is in good hands and making money.
Quick Facts
In business under this name: 2 years
Company size: 1 to 5 employees (full time)
We manage the following property types:

Single Home or Condo (valued under $250k)
Single Home or Condo ($250 to $500k)
Homeowners Association (2-49 units)
Multi-Family (2-4 units)
Multi-Family (5-19 units)

We manage properties in: