Soultions Property Management Corp.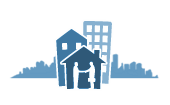 Soultions Property Management Corp.
Real Estate Broker, Lindsay Sanger Norton, opened Solutions Property Management in 2015 as an adjunct to her existing brokerage business, ReMax Solutions which is based on Merritt Island. With offices through out Brevard County, Linday's team is well positioned to serve all of Brevard County, Fl.
Company Description
We provide full-service property management, leasing and renovation management in and around Brevard County, Florida. Our goal is to treat your property as if was our own.
Our Team approach allows us to manage your properties efficiently and better. Besides a dedicated account representative, the team is supported by a dedicated tenant/leasing coordiator, a full charge bookkeeper and a dedicated 24-7 maintenance department.
We use state-of-the-art technology to increase our efficiency, reporting and to improve our communication. Both Tenants and Owners have access to our portal which streamlines many processes.
Property Management is basically about providing excellent customer service while preserving the fiduciary nature of the Landlord/Property Management relationship.
Quick Facts
In business under this name: 7 years
Company size: 10 to 20 employees (full time)
We manage the following property types:

Single Home or Condo ($250 to $500k)
Single Home or Condo ($500k to $1 Mil.)
Single Home or Condo (Over $1 Mil.)
Homeowners Association (50-99 units)
Homeowners Association (over 100 units)
Condominium Association (50-99 units)
Condominium Association (over 100 units)
Multi-Family (2-4 units)
Multi-Family (5-19 units)
Multi-Family (20-99 units)
Multi-Family (over 100 units)
Office (under 9,999 sqft)
Office (10,000 - 125,000 sqft)
Office (over 125,000 sqft)
Retail (under 9,999 sqft)
Retail (10,000 - 125,000 sqft)
Retail (over 125,000 sqft)
Warehouse or Distribution (under 125,000 sqft)
Warehouse or Distribution (over 125,000 sqft)
Mobile Home Community ()

We manage properties in: