Resc Corp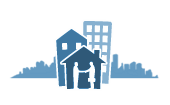 Resc Corp
RESC Corp (the "Company") is a real estate management and consulting firm that specializes in multi-family property management and environmental inspections. Headquarters for the Company and its predecessors have been located in Houston, Texas since 1975. The Company a family owned Texas corporati
Company Description
RESC Corp (the "Company") is a real estate management and consulting firm that specializes in multi-family property management and environmental inspections. Headquarters for the Company and its predecessors have been located in Houston, Texas since 1975. The Company a family owned Texas corporation and its' officers have a long history of quality service to their clients.
The Company provides a variety of professional services, specializing in recognizing and solving problems related to the real estate and environmental industries. The principal, Doyle and Star Epps have been involved in real estate development, construction, management and consulting for more than 40 years. Each of the services provided by the Company combines the practical aspects of solid business experience, the ability to solve problems, real estate knowledge and environmental expertise. This combination of talents allows a diverse group of professionals to maximize resources while serving and protecting the properties and the environment.
The Company is a member of the Community Associations Institute (CAI), a national organization formed in 1973 to develop and distribute guidance on community associations. The two principals hold a variety of professional credentials to include: Texas Real Estate Broker License, Certified Public Account, Certified Property Manager and accreditations from the Texas Commission for Environmental Quality. The Company is a member of the Institute of Real Estate Management, a national organization more than 50 years old that was formed to serve the real estate management profession.
Most management companies offer similar services to include maintenance, collection and accounting over site. The Company's principals are dedicated to actively bringing their experience and background to daily management of each project the Company services. We welcome the opportunity to meet with you to discuss your project requirements.
Residential and Retail Property Management
Full Due diligence services
Resident screening and qualifying
Leasing Documents
Pre & Post Occupancy Inspections
Lease Renewals
Screening of Tenants
Tenant Relations
Coordinate Eviction Process
Marketing of Units
Maintenance
Rent Collection
Conduct Property Inspections
Vendor Relations
Financial Reporting & Analysis
Budgeting & Capital Planning
Oversight of Capital Improvement Projects
Computerized Statements to Owner
Cost Control Recommendations
Asset Management
Property Preservation
Clean Outs
Preventative Maintenance Schedule
Point of Contact for local Building Department
Recommend & Execute Approved Marketing Plan
Property Management
Broker Price Opinion (BPO)
Mitigate & Reduce Lender Loss with Strategic Exit Plan
Winterization of Property
Manage Tenant Relations
Address Emergency Code Violations
Home Retention Consulting
Secure Vacant Property
Community Association Management Services
Property Services
Perform routine property inspections.
Arrange site review with reserve study analyst.
On request - arrange and attend routine walks with community service providers.
On request - arrange and attend contract walks for all capital improvement projects.
On request - assist with organization and implementation of Neighborhood Watch program.
Support Services
Communicate with Owners/Board members to understand their issues and find appropriate solutions.
Issue work orders and monitor contractor performance to make sure work is completed promptly and to the satisfaction of the Owner / Board.
Issue notices of violations of Association rules and regulations.
Preparation and disbursement of written documents.
Disbursement of "Welcome" packets for new owners.
Communications & Community Service
Prepare Board reports via hard copy and/or transmit electronically.
Board meeting preparation and production of minutes.
Provide leadership training with industry experts.
Provide annual strategic planning session following HOA elections.
Provide website access to HOA documents, work orders, meeting minutes, newsletters, etc.
Provide effective communications, emails and phone calls returned in a timely manner.
Engage and work with committees to assist the Board of Directors / Owners.
Financial Services
Assist in preparation of annual budget.
Subcontract to Asyst Data Group to process assessments, bill payments and monthly financial statements.
Account for assessments and all other charges due by Owners.
Maintain checking and savings accounts in the name of the Association.
Notification of any delinquencies; proper action taken to collect delinquent assessments.
Disbursement of assessments collected for recurring expenses as stated in the budget.
Provide accurate monthly and year-end financial reports.
Assist in annual audit of Association with a CPA.
Escrow Services
Our Escrow services are provided in partnership with Condo Certs, Inc. and include a wide variety of services.
Accounting Services
We offer accounting services in partnership with Asyst Data Group. Asyst has extensive experience in auditing, preparation, property management, and collection services. They also offer the finest community management software available in the industry.
Environmental Services
The environment and how it affects the world is the responsibility of everyone. The government, on both State and Federal levels, has instituted many regulations directly affecting the ownership and operation of businesses and properties in this country.
Compliance with regulations can be very ominous unless proper actions and precautions are taken. Current environmental law makes property owners and operators (both past and present) jointly and severally liable for costs of its clean up. Environmental laws penetrate the corporate veil, hold key employees personally liable, void property sales disclaimers, and assume an entity is guilty until proven innocent. Other regulations place additional responsibilities on owners and operators for the protection of workers and tenants in the workplace.
These same regulations also offer the owner protection from penalties and fines by defining an "innocent owner" and how unnecessary financial responsibility can be avoided. A critical element in establishing "innocent owner" status is retaining a professional firm to perform an appropriate and competent inquiry. A firm like RESC Corp. The Company has combined a construction background with its other capabilities to provide its clients with a comprehensive management and consulting expertise.
The Company understands the importance of incorporating a number of disciplines to create an attractive and economically viable property. A construction or renovation project should not be viewed with "tunnel vision", nor should environmental considerations be ignored. Only a firm that can successfully supply a combination of disciplines can address all the problems involved in management service and maximizes benefit to the owners.
The Company has established Engineering, Geological, Construction, Management and Regulatory functions staffed by professionals with degrees in their respective fields. This staff provides the technical support for problem solving. Every environmental assessment is performed by professionals who can identify potential problems, effectively communicate the problems to the client and assist in formulating practical solutions. To support this commitment, only qualified and experienced professionals represent the Company.
The Company performed 4125 Environmental Studies as of December 31, 2014 and has assisted clients in maximizing investment opportunities, while complying with environment regulations. The principals' experience and background is the reason why many entities have turned to the Company when faced with environmental questions.
The Company requires their professionals to participate in an extensive training program. Before performing any services for clients, personnel must obtain technical training and accreditation in various environmental and professional disciplines. Special care is given to acquiring training and accreditation from only those institutions with the highest standards. The Company utilizes established courses offered by the Texas Engineering Extension Service of Texas A&M, University of Texas Health Center and Georgia Tech Universities for environmental training. Basic services provided by the Company include the following:
Asbestos Inspection Surveys and Reviews
Phase I Environmental Screens and Assessments.
Phase II Environmental Surveys and Studies (including soil and ground water sampling).
Phase III Environmental Remediation Programs.
Mold Surveys
Lead-Based Paint Studies.
Underground Storage Tank Removals
INSURANCE AND REPRESENTATIONS
The Company believes in conducting business with a sense of integrity and concern for its clients. The Company assures its clients that it and its principals:
Have no stock ownership in any federally insured depository institutions.
Are not, nor have been, directors or officers of an insured depository institution or depository institution holding company
Have not had any instance in which there was a default or return of property resulting in a loss by an insured depository institution
Are not involved in any lawsuits with any entity
Have no unsatisfied judgements
Basic Insurance Coverage:
$2,000,000 Single Occurrence Professional Liability
$2,000,000 Commercial General Liability
$1,000,000 Workers Compensation
$1,000,000 Business Automobile Liability
$2,000,000 Pollution Liability
Reid ESC as a responsible contractor, carries a variety of insurance coverages to insure uninterrupted operations and to protect its clients.
Quick Facts
In business under this name: 44 years
Company size: 6 to 10 employees (full time)
We manage the following property types:

Condominium Association (50-99 units)
Condominium Association (over 100 units)
Multi-Family (20-99 units)
Multi-Family (over 100 units)
Office (10,000 - 125,000 sqft)
Mobile Home Community ()

We manage properties in: