Rental Center Realty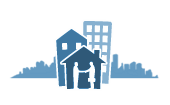 Rental Center Realty
Finding the right agent to do the job you need done can be difficult and time consuming. I have the knowledge and experience you Expect and Deserve, to help you manage your property.
Company Description
I only manage Single Family Homes in Port St. Lucie in Zip Codes: 34952, 34953, 34983 , 34984, 34986. No Condos, Gated Communities, or Homeowners Associatiions.
IF YOUR PROPERTY DOES NOT CONFORM TO THE ABOVE REQUIREMENTS , PLEASE DON'T CONTACT ME, IF IT DOES, PLEASE READ THE INFORMATION BELOW.
The difference in my services versus other agents are as follows:

You remain in control of your property, I don't file a lien to cover my fees. You have instant access to your rent money, all fund are depposited directly into your account, you have the check book. You approve the tenants or no fee, ( I provide you with the information and you decide). You keep the late fees, all late fee notices are hand delivered by me. I don't charge repair surcharges , advance or renewal fees. I provide three condition reports per year. Optional eviction and late rent collection service on existing tenants. I work full time on property management asstance, no sales, only in Port St. Lucie.
Quick Facts
In business under this name: 18 years
Company size: 1 to 5 employees (full time)
We manage the following property types:

Single Home or Condo (valued under $250k)
Single Home or Condo ($250 to $500k)
Multi-Family (2-4 units)

We manage properties in: