Property Management Services of Columbia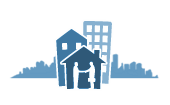 Property Management Services of Columbia
Are you interested in putting your property on the rental market? Let Property Management Services of Columbia guide you with useful information that we feel will help expedite the rental process:
Company Description
Are you a property owner looking for a unique, professional property management company to manage your properties, or are you someone looking to lease commercial or residential properties with a property management company who will be there for you? Then you have found the key to unlock the many doors to your new possibilities! Servicing Columbia and surrounding areas, Property Management Services of Columbia LLC is dedicated to providing you with the professionalism you want and need.
For our owners we not only oversee the day to day issues of your investment, we will advertise, screen prospective tenants and even schedule routine preventive maintenance, per the owners request, to help disclose structural and mechanical problems before major repairs are needed. We believe that providing preventive maintenance is a key step to the preservation of your investments.We provide in-house maintenance on several services to reduce cost to you. Our goal is to furnish you with professionalism, and work with you to set goals to provide you with the maximum amount of return possible. If you are looking for a property manager that will have the best interest of your investment at heart, give us a call to explore the services we provide.
For our tenants our goal is to maintain good relations. We strive to keep a good property management-tenant relationship and embrace reciprocal communication. Our team believes that the availability and support through communicating by phone, email, or in person is very important. Property Management Services of Columbia, LLC wants to turn houses into homes!Licenc
Quick Facts
In business under this name: 7 years
Company size: 1 to 5 employees (full time)
We manage the following property types:

Single Home or Condo (valued under $250k)
Single Home or Condo ($250 to $500k)
Single Home or Condo ($500k to $1 Mil.)
Multi-Family (2-4 units)
Office (under 9,999 sqft)

We manage properties in: