PMI Tri County Realty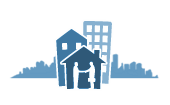 PMI Tri County Realty
With PMI in the Philadelphia area, you get much more than just one over-worked property manager. You get a full team of skilled professionals with the expertise to provide you with the highest quality property management in the Philidelphia Tri-State area with over 280 office in 20 states
Company Description
PMI Realty rental management services have you covered. We'll handle every piece of the property management puzzle, so you can stop worrying about your investment and focus on enjoying the benefits.
Property maintenance & work-orders
Regular inspections & compliance checks
property marketing & tenant placement
Rent collection and accounting
Compliant collections and evictions
Online tenant and owner portal
Online rent collections and auto deposits..
.and many more
Contact our area property management company today to find out how easy it can be to keep your property in top-notch condition, get the most out of your monthly property income, raise the value of your property over time, and do all this with little to no worries on your end.
Quick Facts
In business under this name: 9 years
Company size: 1 to 5 employees (full time)
We manage the following property types:

Single Home or Condo (valued under $250k)
Single Home or Condo ($250 to $500k)
Multi-Family (2-4 units)
Multi-Family (5-19 units)
Office (under 9,999 sqft)
Office (10,000 - 125,000 sqft)
Retail (under 9,999 sqft)
Retail (10,000 - 125,000 sqft)
Warehouse or Distribution (under 125,000 sqft)
Manufacturing (under 125,000 sqft)
Vacation (1 unit)
Vacation (2-4 units)
Mobile Home Community ()

We manage properties in: