Patriot Management Corp.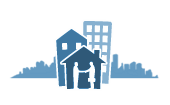 Patriot Management Corp.
Patriot Management Corporation, is a full-service management company specializing in enriching both the physical and financial condition of residential properties, using as many existing resources as possible. We are a moderate-sized firm, large enough to provide your board with sophisticated financ
Company Description
Our Company's Objective and Mission Statement is to provide the highest quality real estate management services to Owners, Boards and Residents.
We achieve our objective by not just being responsive. It is the manner in which we respond that makes the difference. Our experience, knowledge, enthusiasm and timeliness in problem resolution cannot be over emphasized. Our customer service training programs for all our employees have been second to none. This together with the quality of our team distinguishes Patriot Management from other Management Companies. We continue to strive to improve our skills in serving the Boards and Residents of the properties we manage.
Many of the properties we currently manage have undergone significant transformation since our intervention. Not only have the physical problems been eliminated, but the properties have experienced unprecedented fiscal health. We will provide your board with references to substantiate this claim.
Our courteous bookkeepers and administrative staff are available to your Board and individual residents who may have problems they seek to resolve. Our property managers are intelligent, dedicated and attentive to your Board's needs.
We welcome the opportunity to meet with your Board of Directors to discuss our firm's management philosophy and method of operation. Until such meeting, the following information about Patriot Management Corporation is submitted for your consideration.
Quick Facts
In business under this name: 30 years
Company size: 6 to 10 employees (full time)
We manage the following property types:

Single Home or Condo (valued under $250k)
Single Home or Condo ($250 to $500k)
Single Home or Condo ($500k to $1 Mil.)
Single Home or Condo (Over $1 Mil.)
Homeowners Association (2-49 units)
Homeowners Association (50-99 units)
Homeowners Association (over 100 units)
Condominium Association (2-49 units)
Condominium Association (50-99 units)
Condominium Association (over 100 units)
Multi-Family (2-4 units)
Multi-Family (5-19 units)
Multi-Family (20-99 units)
Multi-Family (over 100 units)
Office (under 9,999 sqft)
Office (10,000 - 125,000 sqft)
Office (over 125,000 sqft)
Retail (under 9,999 sqft)
Retail (10,000 - 125,000 sqft)
Retail (over 125,000 sqft)
Vacation (2-4 units)
Vacation (5-19 units)
Vacation (Over 20 units)
Mobile Home Community ()
Hotel or Resort ()

We manage properties in: