Paradigm Realty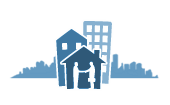 Paradigm Realty
8% Management Fees; Residential, Commercial, Condo/ High-Rise, and Multiplex!!!
Company Description
Enjoy the financial benefits of owning a rental property while letting a professional Property Manager handle all of the work.
Management Services Typically Include:
Advising the best market rental rate for your property.
Securing Quality Tenants.
Rent Collection & Disbursement
Overseeing Maintenance Requests
Managing the tenant relationship
Providing Property Inspections
and so much more...
Relax, knowing that your investment is in great hands. Connect with a Licensed Property Manager to maximize your long term profitability with none of the headaches.
Quick Facts
In business under this name: 5 years
Company size: 1 to 5 employees (full time)
We manage the following property types:

Single Home or Condo (valued under $250k)
Single Home or Condo ($250 to $500k)
Single Home or Condo ($500k to $1 Mil.)
Single Home or Condo (Over $1 Mil.)
Multi-Family (2-4 units)
Multi-Family (5-19 units)
Multi-Family (20-99 units)
Multi-Family (over 100 units)
Vacation (1 unit)
Vacation (2-4 units)

We manage properties in: