Mike Dunfee Group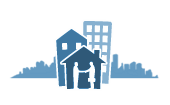 Mike Dunfee Group
'Full-Service' Property Management 'tailored-to-fit' your needs since 1996. Building & fostering relationships thru trust & quality service of 400+ properties spanning from Long Beach to Palos Verdes to South Bay to Los Angeles to Anaheim. Tailored plans. No Miscellaneous Fees. No Setup Fees.
Company Description
The Mike Dunfee Group is here to serve, and help educate property owners. Owners share similar frustrations that sometimes rise to the level of needing a Management Company for guidance and service. Listed below are some common property owner "pain points" based on daily conversations with frustrated owners:
As a property owner, are you experiencing any of these situations?
Tenant not paying rent on-time? What do I need to do?
Vacancy? What steps do I take now? How much will my property rent for?
What do I need to do to get my property ready to rent?
Why is my property taking too long to rent out?
How can I guarantee that I get a good tenant?
Maintenance / Repair Issues?
Should I, or can I evict my tenant? What are my legal rights? Tenant rights?
Do you do evictions? How much does it cost? How long does it take?
The challenges listed above may or may not describe your situation. Our primary goal is to listen and learn about your specific objectives and guide you through any and all steps needed.
The list of services below are a summary for your initial review. Other services that are not included in this summary can be discussed and included as part of the program we can tailor for you.
The actual fees will be determined once we have an opportunity to discuss all of your needs and expectations, and tour your property to assess condition, location, features and amenities. We tailor our services to best meet your needs and expectations.
PROPERTY MANAGEMENT:
4.9% - 7.9% (1st Month-No Fee when a VACANCY must be filled):
Dedicated Leasing Specialist & Portfolio Manager to work one-on-one with you & your tenant(s)
Online Portal for tenant(s) to pay rent for timely collection
Online Portal for tenant(s) to submit service/repair requests
Online Portal for owner(s) to monitor/view both rental & repair transactions (invoices attached)
Periodic Inspections scheduled through tenants to assess/monitor compliance and conditions
Online Service/Repair requests thru tenant portal for tenants
Automated alerts texted/emailed to Portfolio Manager for timely response
Maintenance-Staffed in-house & utilization of licensed third party contractors as needed
Maintenance Hotline for After-Hours emergencies - Auto text to Maintenance Coordinator
Licensed network of local vendors for pro-active, timely, cost-effective action & resolution
Year-End Financial Summary Report to Owners to use for tax deduction purposes.
LEASE FEE - Tenant Placement to Fill Vacancy
35% - 50% of 1st Full Month Rent: (NO Management Fee during 1ST Month when a Vacancy is Filled)
Assess property condition & provide owner feedback & cost estimates (if owner requests)
Prep and perform all work needed to make 'show-ready' (if owner requests)
Conduct move-in & move-out inspections as applicable
Provide tenants Move-In/Move-Out Condition Forms-Maintain record for Security Deposit
Professional photos taken and Video created
Market property listing with photos/video on MLS and 250+ online sites & Social Media
24x7 response/return prospective applicant calls, emails, online inquiries
Screen/Pre-Qualify Applicants in advance of property showings
Schedule & Conduct property showings 7 days per week & after hours
Online portal for applicants to apply with income & bank statements
Background Checks: Criminal, Credit, Eviction, Rental History, DMV, Sexual Offenses, Watchlist
Showing Feedback to Owner-Weekly: # of inquiries; showings; applications; feedback
Email summary of well-qualified applicants to owner(s) for review & consideration
Prepare Lease Agreements / Distribute thru DocuSign for Tenant and Owner signatures
Require tenants to provide Renter's Insurance before move-in
Coordinate transfer of utilities, keys, documents, miscellaneous items
Please visit our website to review the biographies of some of our core team members that care for your property and your tenants on a daily basis.
We look forward to the opportunity to be of service!
Quick Facts
In business under this name: 24 years
Company size: 10 to 20 employees (full time)
We manage the following property types:

Single Home or Condo (valued under $250k)
Single Home or Condo ($250 to $500k)
Single Home or Condo ($500k to $1 Mil.)
Single Home or Condo (Over $1 Mil.)
Multi-Family (2-4 units)
Multi-Family (5-19 units)
Multi-Family (20-99 units)

We manage properties in: