Magnolia tree services llc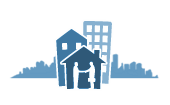 Magnolia tree services llc
Magnolia Tree Services, is family owned and operated with over 20 years of experience, offering a 5 star's quality services.
Company Description
reasons to choose Magnolia Tree Services
What do you look for in a tree care service in Stratford, CT? Magnolia Tree Services LLC can provide you with services ranging from tree planting to stump grinding. You'll be glad you chose us because:

1| We work with trees of all shapes and sizes.

2| We offer free estimates.

3| A licensed arborist will be present at every job.

4| We won't rest until you're satisfied with our work.

5| We have more than 15 years of tree care experience.
Promote Healthy Tree
Quick Facts
In business under this name: 4 years
Company size: 1 to 5 employees (full time)
We manage the following property types:

Single Home or Condo (valued under $250k)
Single Home or Condo ($250 to $500k)
Single Home or Condo ($500k to $1 Mil.)
Single Home or Condo (Over $1 Mil.)
Homeowners Association (2-49 units)
Homeowners Association (50-99 units)
Homeowners Association (over 100 units)
Condominium Association (2-49 units)
Condominium Association (50-99 units)
Condominium Association (over 100 units)
Multi-Family (2-4 units)
Multi-Family (5-19 units)
Multi-Family (20-99 units)
Multi-Family (over 100 units)
Office (under 9,999 sqft)
Office (10,000 - 125,000 sqft)
Office (over 125,000 sqft)
Retail (under 9,999 sqft)
Retail (10,000 - 125,000 sqft)
Retail (over 125,000 sqft)
Warehouse or Distribution (under 125,000 sqft)
Hotel or Resort ()
Parking Garage ()

We manage properties in: