Lombardo Team Real Estate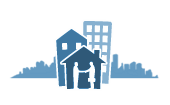 Lombardo Team Real Estate
We leverage our connections in the community to fill our rentals quickly and for top rental rates. We have 70 licensed agents in our office and have owned and managed property like yours for over 10 years.
Company Description
Property Management made simple!
Lombardo Team Real Estate will manage your property to maximize ROI and minimize turn-over. With over 10 years experience, Lombardo is your go-to manager for your rental portfolio.
Services offered:
Rent Collection (ACH)
Servicing & Management
Leasing & Tenant Placement
Maintenance
Our philosophy is to generate more profit for our Landlord clients by making our tenant's stay enjoyable, keep communication lines open, and be proactive. We work very hard to reduce vacancy and increase rents when we can.
Quick Facts
In business under this name: 10 years
Company size: 1 to 5 employees (full time)
We manage the following property types:

Single Home or Condo (valued under $250k)
Single Home or Condo ($250 to $500k)
Single Home or Condo ($500k to $1 Mil.)
Single Home or Condo (Over $1 Mil.)
Multi-Family (2-4 units)
Multi-Family (5-19 units)
Multi-Family (20-99 units)
Multi-Family (over 100 units)
Office (under 9,999 sqft)
Office (10,000 - 125,000 sqft)
Office (over 125,000 sqft)
Retail (under 9,999 sqft)
Retail (10,000 - 125,000 sqft)
Retail (over 125,000 sqft)
Warehouse or Distribution (under 125,000 sqft)
Warehouse or Distribution (over 125,000 sqft)
Manufacturing (under 125,000 sqft)
Manufacturing (over 125,000 sqft)
Vacation (1 unit)
Vacation (2-4 units)
Vacation (5-19 units)

We manage properties in: