LIND REALTY & MANAGEMENT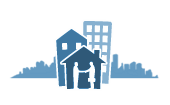 LIND REALTY & MANAGEMENT
Here at Lind Realty & Management We pride ourselves in not only the quality services we provide but also the excellent customer service that comes with hiring Lind Realty & Management. As Your partner in property and HOA management, we aim to be the very best at all we do.
Company Description
As Your partner in property and HOA management, we will treat your property as if it was our own, we will work hard to not only meet but exceed your expectations and we always strive to find the best solutions to meet your needs. We believe that communication is one of the most important qualities of a Full-service property management firm and we aim to be the very best at all we do.
We are dedicated to our clients by being partners with them and having a positive impact on each property or community we manage. Below are lists of the services we offer. As your partner, you can choose whether you want full-service management or just placement services. It's up to you, but either way, we are always working for you!
Rental Property Services
Market Analysis
Rent Collection
Tenant Screening
Leasing Documents
Pre & Post Occupancy Inspections
Lease Renewals
Tenant Relations
Coordinate Eviction Process
Marketing of Units
Maintenance
Vendor Relations
Financial Reporting available 24/7 through your owners online portal
Address Tenant Service Requests
Clean Outs
Secure Vacant Property
Provide Routine On-Site Inspections with Photo's
Qualifying the Tenant
One of the most important things we do is place the proper tenant into your unit. This is accomplished by a thorough background check. This includes, but is not limited to the following:
Civil search for any evictions or litigation
Criminal search for any felonies
Sexual predators search
Credit check
Employment verification
Rental check for previous 5 years
Cross reference addresses, Application vs Credit Report
Social Security Number verification
National Terrorist List
Lease:
Upon acceptance of the tenant, we require a Deposit to take the property off the market. This will be credited to the first month's rent upon lease signing. The Security Deposit will be collected at lease signing. Security deposits are held in a non-interest bearing Escrow Account. Most of our leases are annual leases and have been reviewed by an attorney who specializes in Landlord/Tenant Law. Leases are continuously updated to stay current with the changes in local and state laws.
Collection & Distribution of Rental Income:
Our collection and distribution of rents is an important part of our service to you. We pride ourselves on disbursing rental income to our Owners by the 15th of each month. Unless the owner prefers a paper check, we send all rental income to our owners through our EFT system.
Maintenance & Inspections:
Lind Realty & Management is on call 24/7. All maintenance emergencies are handled quickly and in a cost-efficient manner. Non-emergency maintenance requests must be made in writing through the tenant's personal online portal, we find that this cuts down on frivolous requests. If a property owner has a home warranty program, we deal with the warranty company to make appointments and repairs. We always contact the owner first for all Non-Emergency repairs if the cost is over $250.We do inspections of the properties on a regular basis to ensure tenants are complying with the Rental Agreement.
Community Association Management Services
Property Services
Perform routine property inspections.
On request - attend routine walks with community service providers.
On request - attend contract walks for all capital improvement projects.
On request - assist with organization and implementation of Neighborhood Watch
program.
Support Services
Communicate with Owners/Board members to understand their issues and find appropriate solutions.
Issue work orders and monitor contractor performance to make sure work is completed promptly and to the satisfaction of the Owner / Board.
Issue notices of violations of Association rules and regulations.
Preparation and disbursement of written documents.
Disbursement of "Welcome" packets for new owners.
Communications & Community Service
Prepare Board reports via hard copy and/or transmit electronically.
Board meeting preparation and production of minutes.
Provide website access to HOA documents, work orders, meeting minutes, newsletters, etc.
Provide effective communications, emails and phone calls returned in a timely manner.
Engage and work with committees to assist the Board of Directors / Owners.
Financial Services
Assist in preparation of the annual budget.
Process assessments, bill payments, and monthly financial statements.
Account for assessments and all other charges due by Owners.
Maintain checking and savings accounts in the name of the Association.
Notification of any delinquencies; proper action is taken to collect delinquent assessments.
Disbursement of assessments collected for recurring expenses as stated in the budget.
Provide accurate monthly and year-end financial reports.
Assist in the annual audit of Association with a CPA.
Architectural Services
Observe, record and monitor deed restriction violations and monitor contractor performance. Establish, coordinate and provide the administrative functions of the Architectural Review Committee (ARC). Preparation, review and processing the approval of architectural applications and all necessary correspondences related to the (ARC).
Contact us today and we will provide you with a free proposal for your property or Community.
Quick Facts
In business under this name: 3 years
Company size: 1 to 5 employees (full time)
We manage the following property types:

Single Home or Condo (valued under $250k)
Single Home or Condo ($250 to $500k)
Single Home or Condo ($500k to $1 Mil.)
Single Home or Condo (Over $1 Mil.)
Homeowners Association (2-49 units)
Homeowners Association (50-99 units)
Homeowners Association (over 100 units)
Condominium Association (2-49 units)
Condominium Association (50-99 units)
Condominium Association (over 100 units)
Multi-Family (2-4 units)
Multi-Family (5-19 units)
Multi-Family (20-99 units)
Multi-Family (over 100 units)
Mobile Home Community ()

We manage properties in: