Kriebel Capital LLC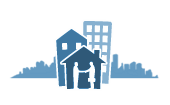 Kriebel Capital LLC
Kriebel Capital is a full service property management and real estate company that focuses on properties from the greater Philadelphia area to Allentown. With services including rental collection, property upkeep, evictions, and leasing, we will take care of the landlord hassle entirely!
Why Choose Us?
Kriebel Capital LLC is a full service property management company and real estate agency that focuses on properties in the greater Philadelphia area. Our mission is to ensure that your buildings are operating safetly and efficiently, while also keeping tenants happy and investors cash flow positive.
Kriebel Capital is a local company free to act on local trends and specific customer needs. We are big enough to serve you and small enough to care. We provide unique solutions for your individual needs.
What truely sets us apart from the competition is our ability to help you every step of the way. From purchasing your investment, to drafting leases and finding tennants, to maintaining the property and ensuring you stay cash flow positive, we're right there with you! We are very involved with our clients and hold their best interests/goals in the highest regard!
Our Services
Kriebel Capital offers a range of services related to buying, selling, renting, and managing real estate properties. We have an all encompassing approah to help you every step of the way from purchasing your investment property, to managing your investments and maximizing ROI.
Real Estate Agency Services:
Property Buying and Selling: Our firm assists clients in buying and selling properties. We provide market insights, help set appropriate prices, market the property, and negotiate offers to achieve the best possible deal.

Property Listings: We list properties for sale or rent on various platforms, including the MLS.

Market Analysis: We perform market research and generate CMAs to determine property values and trends, helping clients make informed decisions about buying or selling.

Property Tours: We arrange property tours for potential buyers, showcasing the features and benefits of the property.

Paperwork and Contracts: Our firm handles the necessary paperwork, including purchase agreements, contracts, disclosures, and other legal documents.

Client Representation: We represent our clients' interests throughout the real estate transaction, ensuring a smooth process and protecting their rights.
Property Management Services:
Tenant Screening and Placement: Our firm finds and screen tenants, ensuring they meet rental criteria and placing them in the property.

Rent Collection: One of our primary functions is handling rent collection, ensuring that tenants pay on time and managing any late payments.

Property Maintenance: Our crew also oversees maintenance and repairs, coordinating services like plumbing, electrical work, landscaping, and more. We also conduct turnovers in a cost effecint manner that will enhance the property and attract tennants.

Inspections: Regular property inspections are conducted to identify any maintenance or repair needs and ensure tenants are abiding by the terms of the lease.

Financial Management: We handle property-related finances, including paying bills, taxes, and property-related expenses on behalf of the property owner.

Tenant Relations: We also address tenant concerns and handle conflicts to maintain a positive landlord-tenant relationship.

Evictions: In unfortunate cases, we handle the eviction process in compliance with local laws if tenants violate lease terms.

Property Upgrades: In certain scenarios, we may advise property owners on cost-effective improvements that could enhance property value and rental potential.
Quick Facts
Company size: 6 to 10 employees (full time)
We manage the following property types:

Single Home or Condo ($250 to $500k)
Single Home or Condo ($500k to $1 Mil.)
Single Home or Condo (Over $1 Mil.)
Homeowners Association (2-49 units)
Homeowners Association (50-99 units)
Homeowners Association (over 100 units)
Multi-Family (2-4 units)
Multi-Family (5-19 units)
Multi-Family (20-99 units)
Multi-Family (over 100 units)

We manage properties in: