JBR Management Group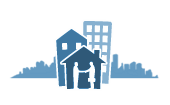 JBR Management Group
JBR Property Management Group, LLC provides comprehensive, turn-key management for your Central Florida rental properties.
Professional, Comprehensive Property Management not only allows you to relax and know your property is in good hands but also optimizes your investment's ROI.
PROPERTY MANAGEMENT SERVICES
24/7 Live Voice Answer - Most property management companies are understaffed, not open 7 days and struggle to return calls.
24/7 Availability - We are available everyday of the week to discuss your property management needs, including weekends.
Professional Advertising - We pay for Professional Photography and Video which we have professionally displayed ads on approximately 100+ websites.
Social Network Advertising - Each property in addition to the 100+ websites, is advertised on Facebook and other social networks, further expanding our advertising.
Showing 7 Days a Week - We show your property 7 days a week, no other companies do, meaning we rent your property faster.
Mobile Friendly Website / Dynamic Website - Our Dynamic Website is Mobile friendly, which is very important since 40% of tenants and owners search via mobile phone. You can make mobile payments and more on our site.
Attention to Detail - We literally track everything from all phone calls, to leads, to showings, etc.
Owner Weekly Updates - Weekly updates to owner, tracking calls and showings. Our goal is to aggressively rent the property at top market rates.
Caring Staff - Our staff simply cares. Our goal is to offer the best possible customer service, whether it be Owners, Tenants or Vendors.
Advanced Technology/Software - We have invested a substantial amount of money customizing the process, whereas most other property management companies are primarily paper based and reactive, or use out of the box software.
Competitive Fees/Value - Our fees are always competitive and our value is unparalleled. We are open nearly twice as much as any of our competitors being we are open 11 hours a day, 7 days a week.
On Time Rent - We have a very proactive approach to rent collection which makes our on time rent among the very highest in the industry.
Annual Rent Increases - Proactive rent increases essentially cover our cost, maximizes both your return on investment (ROI) and your property value.
Lead Tracking - We track and follow up five times on every single lead, whether it be via telephone or email. We keep you in the loop with every lead and report to you weekly.
Online Application Process - Fast efficient results! While others take days to verify, we verify within 24-48 hours with a 6 point check system.
Pre-Qualify Tenants - We pre-qualify every potential renter to ensure tenant quality and to not run unnecessary traffic through your property.
Thorough Screening Process - Our 6-point check is the most thorough in the industry! Credit, Criminal, Eviction, Rental History, Employment and Income Verification, and a copy of the front and back of their drivers license, we do this every time for every tenant.
Tenant Guarantee - We are the only company to guarantee our tenants. If they break their lease in the first 12 months, we will re-rent at no charge.
Low Delinquency Rate - We have very low delinquency rates due to our proactive approach, multiple options for tenants to pay rent and our firm collection policy. Tenants may pay online with credit card, via E-check or pay cash with a barcode at 7-11.
Video Move In / Move Out - They say a picture is worth a thousand words, we say a video is worth a million. We see no better way to hold a tenant accountable than video recording before Move In and after Move Out, this virtually eliminates any issues. While our competitors are still hand filling out paper.
Admin. Charges/Fees - We have zero set up charges. In fact, we invest our money in your property first via professional photos, video and more before we collect a dime. No upfront costs to you.
Pre-Maintenance Checks - We run our tenants through a simple pre-maintenance check before calling for service. We save owners up to 30% on their maintenance charges with excellent self-evaluating tools to prevent unnecessary charges.
Reduced Maintenance Costs - We answer every call so maintenance requests are handled quickly and efficiently which equals satisfied tenants. Our preventative steps save up to 30% on annual maintenance costs. Our no upcharge policy saves you more.
Semi Annual Inspections - Proactive walk thru's to help identify potential issues.
On Time Rent - We have a very proactive approach to rent collection which makes our on time rent among the very highest in the industry.
Vacancy Charges - We never charge you for a vacant property, that's our job to get it rented. Others charge a vacancy fee.
Fast Auto Deposit - We distribute owners/investors funds on or before the 10th of each of each month via ACH Deposit.
On Demand Reporting - We can customize nearly any report to satisfy your requirements.
Bill Pay - A great service which helps you and your CPA to have all bills on one easy to read statement.
Eviction Protection - We offer Eviction Protection for $10/mo. This optional service is available to protect you from the costs of an eviction. if you sign up, we will pay for any Eviction all the way up to a Jury trial. Great value for $120/year to not have to pay for an Eviction.
Vacancy Monitoring - Our systems and team keep us on track for the owner's goals, vacancy rate and rental price criteria, delivering the highest ROI in the industry.
Maximize ROI - Our industry leading software and proactive approach to rent collection and minimizing costs help to maximize your ROI like no other.
Green Friendly Company - Our industry leading software minimizes the impact to the Earth, benefiting all of us with reduced weight.
Local Experts- We know our markets because we live in them.
Quick Facts
In business under this name: 3 years
Company size: 1 to 5 employees (full time)
We manage the following property types:

Single Home or Condo (valued under $250k)
Single Home or Condo ($250 to $500k)

We manage properties in: