ES Quantum Property Management LLC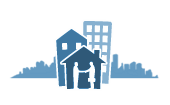 ES Quantum Property Management LLC
ES Quantum Property Management exists to help real estate investors thrive. We are a friendly, family-driven company that values honesty and integrity. Our ideal clients are real estate investors who want to grow their portfolios without the hassle of doing it themselves.
The ES Quantum Difference
While we bring years of experience to the table, we are in no way stuck on old habits (or old buildings). We have the knowledge and connections needed to upgrade your units in a variety of ways, from basic renovations to the addition of smart home technology.
In addition to increasing the value of your existing investments, we'll keep you updated on any available assets you may want to add to your portfolio. We'll even facilitate financing so the process will be as hands-off as you prefer.
Whether you invest in apartments, industrial buildings, storefronts, or private homes, we can help grow your portfolio into healthy passive income.

Services we provide
Residential Property Mangaement
Commercial Property Management
Proeprty Inspection
Financial Services
Lease Enforcement
Leasing
Lissting and Marketing
Property Maintenance
Rent Collection
Tenant Relationship Management
Tenant Screening
Virtual Consultations
Quick Facts
In business under this name: 1 years
Company size: 1 to 5 employees (full time)
We manage the following property types:

Single Home or Condo ($250 to $500k)
Single Home or Condo ($500k to $1 Mil.)
Multi-Family (2-4 units)
Multi-Family (5-19 units)
Multi-Family (20-99 units)
Vacation (1 unit)
Vacation (2-4 units)
Vacation (5-19 units)

We manage properties in: