Encompass Property Management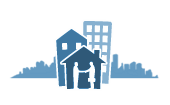 Encompass Property Management
--Focused on NETTING you the MOST $$$$ --High Level of Service --Flexible Rates Based on YOUR needs --LOW Vacancy Rate --Eviction Protection --Managing over 250 Properties --Personally SOLD 85 Properties last year
Keller Williams Realty Inc. is the largest real estate franchise company in North America, with approximately 700 offices and 90,000 associates around the world. The company has grown exponentially since the opening of the first Keller Williams Realty office in 1983, and continues to cultivate an agent-centric, education-based, technology-driven culture. The company also provides specialized agents in luxury homes, rentals and commercial real estate properties.
Our question to you is: Why be a landlord when you can be an investor? Let us handle ALL the stress associated with renting your property. We currently manage over 300 rental properties, boast a 98.6% occupancy rate, and we have a full administrative team with experienced property managers as your point of contact. You will NEVER be dissatisfied with the service you receive from your property management team at Encompass Group.
With Encompass group at Keller Williams there are NO upfront fees, NO fees when the property is vacant, we don't get paid until our clients get PAID!
Property Management Services:

Tenant Placement or Fully Managed include the services below:
Inspect property and provide owner report with recommendations on property improvement (if necessary)
Provide market analysis for rent rate
List property on MLS and over 500 websites (reducing vacancy period)
We pay the highest co-broke to outside agents (assuring the property is shown)
Provide all HOA applications, rules & regulations
National criminal and credit check
Further investigations to verify employment and rental history
Attorney approved leases
Prepare all documents for HOA and owner approval
Collect first, last, and security deposit from tenant prior to move in
Confirm tenants have switched over utilities prior to check in
Account for all funds
Additional services for Fully Managed Clients
Hold escrow with our escrow attorney
Constant and effective communication with all parties
Lease enforcement
Prompt monthly rent collection & disbursements
Post any notices
Property inspections
Full time service manager to handle all tenant calls and service requests
24 hour emergency service
Monthly statements
Direct deposit
Handle all move out's in accordance with Florida laws
Contact us today!
Quick Facts
In business under this name: 16 years
Company size: 1 to 5 employees (full time)
We manage the following property types:

Single Home or Condo (valued under $250k)
Single Home or Condo ($250 to $500k)
Single Home or Condo ($500k to $1 Mil.)
Single Home or Condo (Over $1 Mil.)
Multi-Family (2-4 units)
Multi-Family (5-19 units)

We manage properties in: