Clapton Management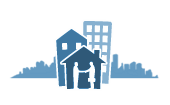 Clapton Management
Where Are you looking for a gold star management company for your investments in Westchester County? With Clapton Management you can rest assured that we make your property our business!
Company Description
You have just spent time, effort and of course money on your new investment. Where do you go from here?
Clapton Management does it all for you!
A-Z care - maintenance, tenants, mortgage and utilities. We do it all
Professional software - login at any time to to create reports, receive reports and updates on your property
Communicate with the management team through the software
Tenants - we procure tenants at market value, guarantee reliable tenants, do background check, create and manage the lease
Legal team - our legal team will deal with evictions and all legal matters
Maintenance - we will get multiple quotes for your maintenance needs and choose the best and most economical option
Westchester County is our specialty. We know the market and will make sure your investment pays off for you
With our expertise and knowledge of Westchester County and beyond we will ensure that your money is taken of. We procure tenants at full market value with an extensive criminal and background check. We guarantee reliable payments for your property through the tenants we bring you.
Clapton Management has an extensive maintenance team and with any repair we will request multiple quotes and choose the best and most economical option for the job.
We take great pride in our professional software. Every investor has their personal login to check on their property. At any point you can create financial reports, request a financial report or communicate with the management team through our system.
Clapton Management has its own legal team to guide us in the event of an eviction or other legal matters that may occur.
Sit back, relax and wait for the money to roll in. It's that easy!
Quick Facts
In business under this name: 3 years
Company size: 1 to 5 employees (full time)
We manage the following property types:

Multi-Family (2-4 units)
Multi-Family (5-19 units)
Multi-Family (20-99 units)
Multi-Family (over 100 units)

We manage properties in: