Ashmont Property Management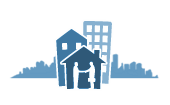 Ashmont Property Management
Ashmont Property Management is a locally owned and operated property management firm focused on providing our owners with remarkable returns and our residents with a superior lifestyle free of the headaches of homeownership.
Company Description
Ashmont Property Management started as a hobby in the real estate market which eventually grew into a passion for the markets with a paticular interest in Greater Boston Real Estate. This passion began over 16 years ago after obtaining a Massachusetts Real Estate Salesperson License which eventually progressed into personal real estate investments while developing a thorough understanding the complex needs that real estate investors and developers are faced with on a daily basis.
Services provided include:
Operational Management
Accounting Management
Association Management
Rental Management
We look forward to the opportunity to earn your business while simultaneously building a relationship that is dedicated to going above and beyond for our clients while keeping our clients best interest in mind and their largest assets protected.
Sincerely,
Ashmont Property Management
Quick Facts
In business under this name: 4 years
Company size: 1 to 5 employees (full time)
We manage the following property types:

Homeowners Association (2-49 units)
Homeowners Association (50-99 units)
Homeowners Association (over 100 units)
Condominium Association (2-49 units)
Condominium Association (50-99 units)
Condominium Association (over 100 units)
Multi-Family (2-4 units)
Multi-Family (5-19 units)
Multi-Family (20-99 units)
Multi-Family (over 100 units)
Vacation (2-4 units)
Vacation (5-19 units)
Vacation (Over 20 units)

We manage properties in: