MAC Property Management LLC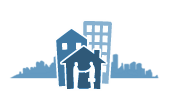 MAC Property Management LLC
Managing properties in the Central Alabama area. Let us take care of your real estate investment by handling and maintaining the day to day activities that are centered around your investment. Seeking qualified tenants, collecting monthly rentals, maintaining the property, and upkeep of the grounds.
Company Description
We at MAC Property Management LLC are ready to earn your trust and your business to help you manage your real estate investment.
From tenant marketing to screening and background checks, we will find the perfect match for your property.
Allow our dedicated staff to take care of the maintenance and upkeep of the property, accounting, and even eviction services. We will take care of it all for you.
We offer competitive rates for our owners and will set up a pricing strategy that works for you as we here at MAC Property Management LLC work for you!
Quick Facts
In business under this name: 1 years
Company size: 1 to 5 employees (full time)
We manage the following property types:

Single Home or Condo (valued under $250k)
Single Home or Condo ($250 to $500k)
Single Home or Condo ($500k to $1 Mil.)
Homeowners Association (2-49 units)
Homeowners Association (50-99 units)
Condominium Association (2-49 units)
Condominium Association (50-99 units)
Multi-Family (2-4 units)
Multi-Family (5-19 units)
Multi-Family (20-99 units)
Office (under 9,999 sqft)
Office (10,000 - 125,000 sqft)
Office (over 125,000 sqft)
Vacation (2-4 units)
Vacation (5-19 units)
Mobile Home Community ()

We manage properties in: